Belgian Internet ready for digital evolution
Belgian Internet exchange BNIX completely upgraded
Friday, July 8, 2016
Successful migration to new platform
Response to more intensive Internet usage, including by mobile Internet, e-commerce, cloud services and the Internet of Things
Higher capacity, more connectivity and reduced energy consumption
Brussels - The Belgian Internet exchange BNIX (Belgian National Internet eXchange) was recently and successfully migrated to a new platform. Thanks to this new platform with a higher capacity and scaleability, the heart of the Belgian Internet is now prepared for the digital evolution that has been increasingly perceptible in recent years.
Jan Torreele, Belnet director: "The old platform was operating at its maximum capacity, and was at the 'end-of-life'. In addition, there is a sharp rise in the number of technological developments which will cause Internet usage in Belgium to grow even more. You only have to think of mobile Internet, e-commerce, cloud service and the Internet of Things. Therefore, it was necessary to plan more capacity and upgrade the BNIX platform."
BNIX, which celebrated its 20th birthday last year, enables Internet providers (such as Proximus and Telenet), content providers (like VRT, Facebook and more recently, CloudFlare) and large companies (like AT&T and Verizon) to exchange data traffic faster, cheaper and with higher quality. Whereas the platform only had 6 participants at the outset, in 2016 there are 56 organisations connected to the platform.
The major benefits of the new platform:
Increased capacity with 13.2 terabit per second (Tbps) switches
More 10 Gbit/s ports
Better energy efficiency
Greater scaleability
New service in 2016: 100 Gbit/s-ports
Eric Loos of BICS, which provides global mobile data services: "Thanks to the upgraded BNIX platform, now we can exchange local data traffic even faster with other parties. That is leading to higher quality service provision to our end-users and improved customer satisfaction.
BNIX Networking Event
On Thursday 29 September 2016, Belnet is organising the seventh BNIX Networking Event in Brussels. The event is a unique opportunity for current and future participants and partners to network and exchange experience.
####
About BNIX:
BNIX (Belgian National Internet eXchange) is the heart of the Belgian internet. The high-performance BNIX network is used by Internet service providers (ISPs), Internet content providers and large private companies to exchange IP traffic in Belgium. The platform supports both IPv4 and IPv6 (the latest evolution of the IP protocol) and is suitable for specific applications such as multicast. BNIX also promotes more innovative and future-oriented internet technology in Belgium. Starting in 1995, the BNIX network has been run by Belnet, the Belgian national research network. Currently, BNIX has more than 50 participants. More information is available at: www.bnix.net
About Belnet:
Belnet is the federal government agency that is responsible since 1993 for the Belgian national research network. It provides internet access to very high bandwidth and internet services to Belgian universities, colleges, research centres and government agencies. Belnet has over 70 employees and is part of the Belgian Federal Science Policy Office. It provides its services exclusively to some 200 institutions representing more than 700,000 end users. Thanks to its acquired expertise, its unique market position and scale advantages, Belnet will help accelerate the growth of the knowledge and information society in Belgium. Belnet is also responsible for BNIX, the Belgian internet exchange, and CERT.be, the federal cyber emergency team. More information is available at: www.belnet.be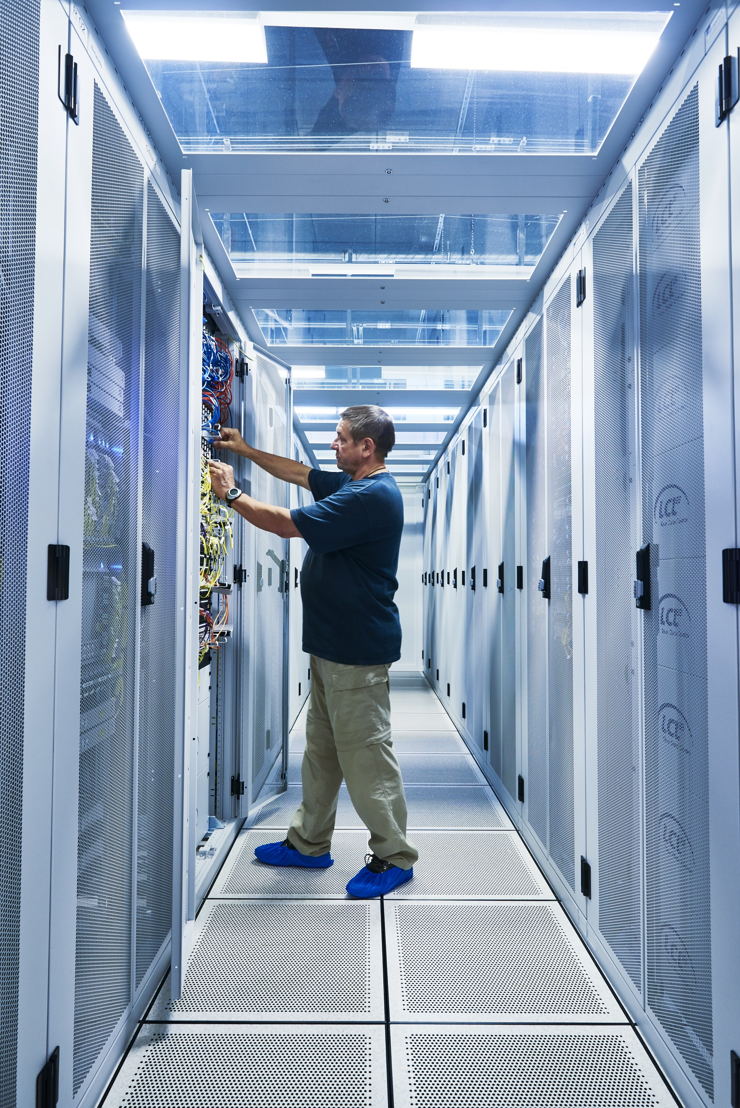 Contact us
Davina Luyten
Press Officer
Ilse Derijck
Communications Consultant
Outsource Communications
Ilse Derijck
Communications Consultant
Outsource Communications